our

Marketing Approach

A detailed guide on how we can help you sell your property to its full potential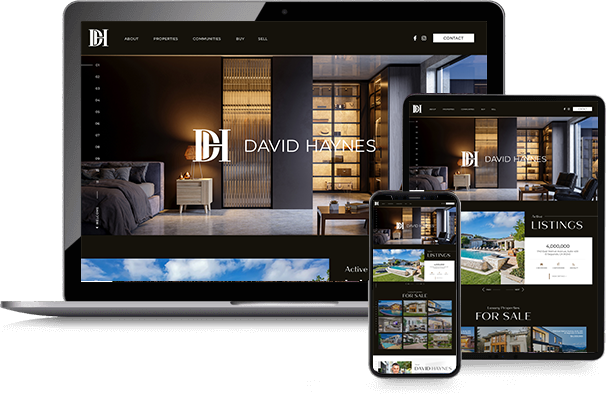 What I Do

For You

Sell your home successfully with David
Experience
Listing your home for sale requires experience, proven strategies and local connections!
Time
Let us show you how our decades of real estate success has helped hundreds of clients succeed.
Negotiation
Working on your behalf, I have the patience, credentials, and connections to ensure negotiations stay positive and move towards closing.
Marketing
Using our global reach, strategic local relationships and proven marketing strategies we sell homes quickly to help you move on with your life!
82%
Of Home Sales Are The Result Of
Agent Connections
Advertising

Your Property

Our global network of connections allows us to strategically market your property to the largest audience possible. This includes
Ensuring your listing will reach 100+ countries
Translating your listing into more than 28 languages
Syndication of your listing to more than 80 international portals, including China's Fang.com which hosts more than 3 million unique visitors per day
Translating your listing into more than 28 languages
Directly access a wide network of Keller Williams associates in over 24 countries around the world who can assist in connecting your property with the night buyers
Custom Brochures and Postcards
Featured on Instagram Posts / Stories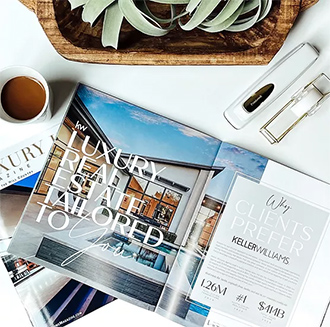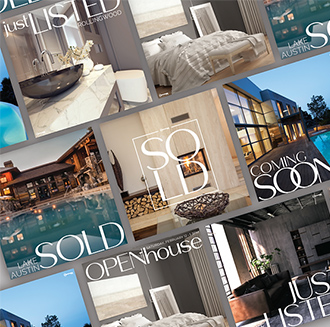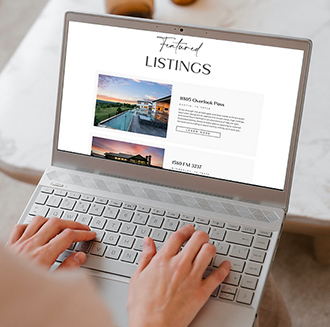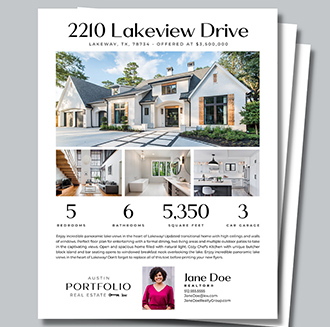 Your Custom

Marketing Plan

Home
Preparation

Regardless of the current market conditions a well-prepared home will sell for a higher price and in less time than an unprepared property.

Visual
Technology

Gorgeous photos, videos, 3-D tours and virtual reality executed by visual and digital professionals can make all the difference. and will accentuate your home In is best light.

Discloser
Package

Compliance with statutory and contractual obligations is critical. Putting together these documents in a pre-sale disclosure package can alleviate the risk of falling out of contract due to contingencies.

Print Media
& Collateral

From captivating property brochures to alluring direct mail campaigns, print media has the remarkable capability to trigger a number of critical senses, helping a buyer fall in love with your property.

Digital
Media
Syndication

Keller Williams Listing System or KWLS ensures your property is marketed online 24/7 through more than 350 of the most popular searched websites.

Social
Media
Promotion

The key to a successful social media campaign is precise target marketing through organizations like Facebook Ads, Google Ads, and Instagram Ads.

Property
Tours &
Showings

Open houses and broker tours give so much more exposure to a seller's home to ensure more pre-qualified, serious buyers.

Networking
& Follow-ups

Our referral network gives us exclusive access to specialists both locally and internationally, to ensure we find the most qualified buyer for your property.
We Continue

To Excel

America's
BestLarge
Employers

2021 | Forbes

Top
Franchise

2021 | Forbes

America's
Best
Customer
Service

2021 | Newsweek

America's Best
Employers
for Women

2020 | Forbes

Best
Employers
by State

2020 | Forbes

The people who succeed at the highest level are the people who didn't quit.
Gary Keller
Luxury Leaders In Austin
Keller Williams Realty continues to dominate the local market. In 2021, our agents at Kw held almost 12% of listings over $1 Million in Austin, Texas. Our exclusive resources, in-depth expertise and personable approach is part of what makes us leaders in our industry. Our goal is to find the lifestyle that fits our clientele best - whether that be finding the right location, school zones, acreage, waterfront, etc. - we're here to guide you every step of the way.
Our Local Numbers
2021 Local Statistics For Keller Williams
#1
Austin Luxury By
Units Sold
$10B+
Total Sales Volume
By Kw In Austin
#1
Austin Real Estate
By Units & Sales
Volume
Austin Luxury
Total Sales Over Sim In Austin During 2021 = $16.34 Billion
Rank of brokerages by Luxury Market Share ($1M+) in 2021.
1. KW Luxury + APRE | 11.98%
2. Compass | 10.02%
3. Realty Austin | 7.33%
4. Kuper Sotheby's | 4.91%
5. Moreland | 4.3%
6. Coldwell Banker 3%
7. Gottesman | 1.97%
8. eXP | 1.87%
9. Engels and Volker 0.89%
10. All Other | 50.35%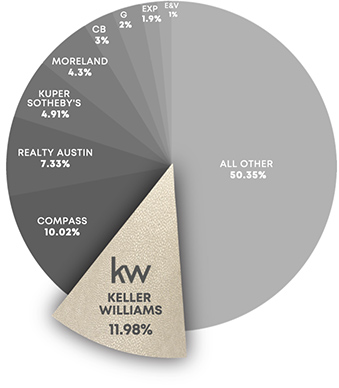 Be Seen

The Globe

KW Luxury International has a global reach that allows your property to be showcased to interested buyers all around the world. The global real estate market continues to grow every year and serves as a significant opportunity to those who are selling highly desirable properties.

We Sell More Luxury Real Estate Than Any
Other Company Across The Globe

2021 Global Statistics For Keller Williams

1.36M

Total Kw
Closed Transactions

$1B

In Volume
Every Single Day In 2021

$544.3B

Total Kw Sales
Volume

1,100

Kw Offices
Worldwide